State Senator Emil Jones III (D-Chicago) views Governor Rauner's cuts as a direct attack on the working poor. This Sunday, elected officials from the 14th Senate District will hold a rally to fight for programs and services our community values. Several organizations that serve communities who will suffer the most will discuss how the lack of support increases crime, lowers our students' opportunities to be qualified for good jobs and will leave people without heat during Chicago's coldest months.
Below are details about the rally:
Time: 3 p.m. – 6 p.m.
Location: Kroc Center Chicago located at 1250 W 119th Street
Date: Sunday, July 12
Who: Senator Emil Jones III, Representative's Monique Davis and Robert Rita, Alderman Carrie Austin, Anthony Beale, Derrick Curtis,
Howard Brookins Jr. Commissioner Deborah Sims, The Baptist Ministers Conference, Kids off the Block, SEIU Healthcare, CAPS Inc.
What: A rally to fight Governor Rauner's attack on working families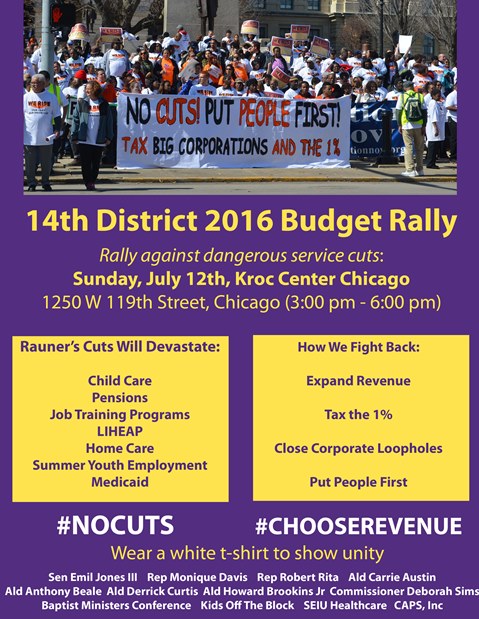 Category: Uncategorised